Overview of the Department
Vision
'To Excel in Electrical and Electronics Engineering and Technology Education with a focus to create professionals with creative minds, innovative ideas and hands-on skill to better the community."
Mission
"To develop and impart among our trainees theoretical and practical aspects in the field of Electrical and Electronics Engineering and Technology and to inculcate a high sense of professionalism and ethics to create successful Technologists.
Objectives
1. To provide graduates with a solid foundation in Technology fundamentals in Electrical and Electronics Engineering to enable them to comprehend, analyses, design and implement practical issues in Electrical and Electronics Engineering Field. 2. To inculcate in graduates professional and ethical attitude, effective communication skills, multidisciplinary approach, and ability to relate Electrical engineering issues for a successful career.
Accredition
The courses being offered are accredited by various national bodies. The culmination of our training is summed up assessments from Kenya National Examination Council (KNEC), The Technical and Vocational Education and Training Curriculum Development, Assessment and Certification Council (TVET CDACC).
Admissions
The department admits applicants and places them in the respective programs and level they qualify. For Diploma Level courses, a minimum of C-(Minus) grade at Form IV, Craft Certificate Level Courses a minimum of D+ (PLUS) at Form IV. Artisan Level Courses a minimum of grade D- (MINUS). Our training involves imparting theory, practical, research and Hands-On-The-Art practicum training to learners in an interactive environment.
Curriculum
The Department uses the Kenya Government Approved curriculum as issued by the Kenya Institute of Curriculum Development (KICD).
Administration
To streamline the smooth functioning, the department has an administrative team. This team is drawn from all the sections within. The function of the Administration is to: 1. Interact and maintain cohesion in the department, college administration and the stakeholders. 2. Develop and recommend new or revised objectives and outcomes of the programmers. 3. Give and receive reports on the progress of the department. The Administration consists of: 1. The Head of Department (HOD)); The departmental Chair 2. The Deputy Head of department (DHOD) in charge of academics. INFRASTRUCTURE. The department uses the shared lecture halls, a workshop, to enable effective and efficient training. Our training areas are within the precincts of the college Wi-Fi to ensure internet connectivity for the trainees and trainers.
Message from the HOD
On behalf of our students and departmental staff, it is my privilege to welcome you all to the department of Electrical & Electronics Engineering.

The department is currently independent after being split from Mechanical/Electrical department. The Department is growing very fast in terms of student population with current population of about 200 trainees.

The department has courses and modular skill training offered by qualified Staff in response to changing technology, job market and career needs.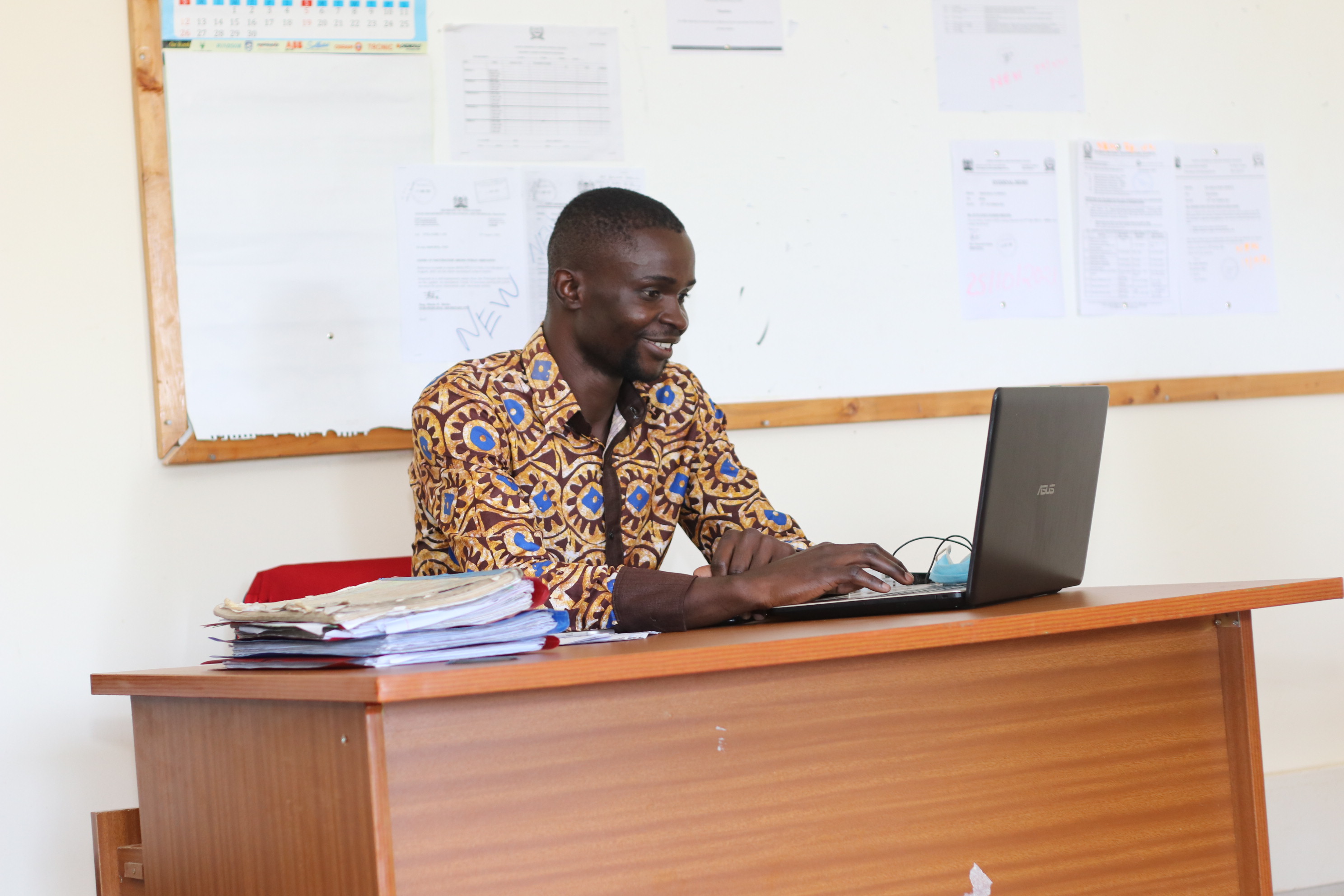 Mr. George Otieno
HoD Electrical
| | | |
| --- | --- | --- |
| | Name | Responsibilities |
| 1 | Mr. George Otieno | HoD |
| 2 | Mr. Augustine Ligungu | Deputy HoD |
| 3 | Mr. Segero Monda Ernest | Trainer |
| 4 | Mr. Alex Nyakoe | Trainer |