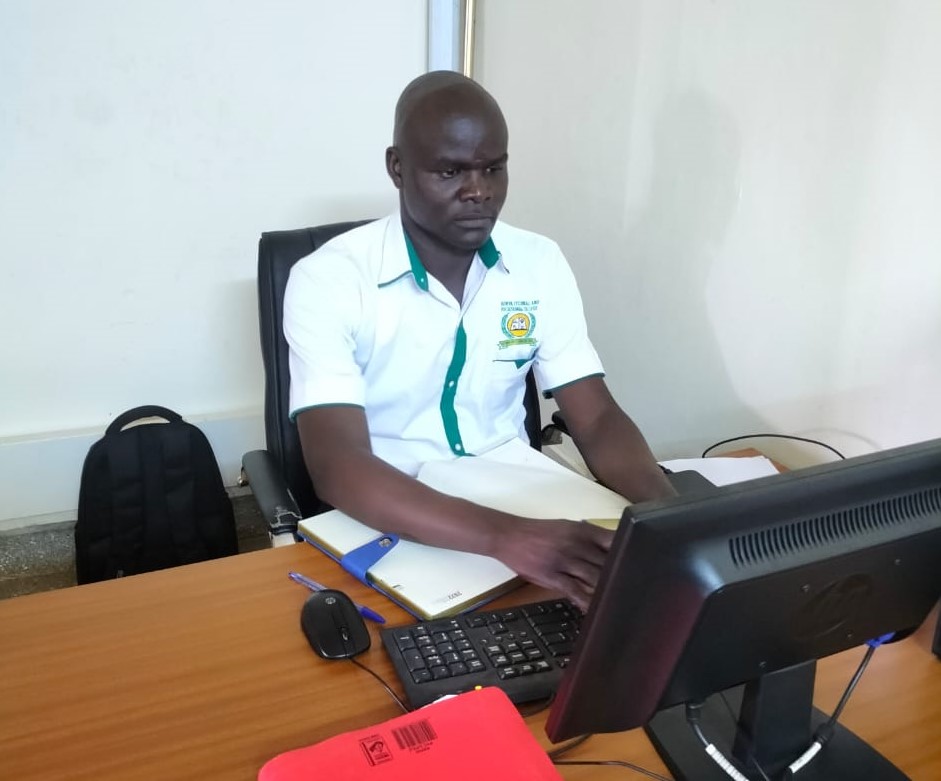 Simon Njoga
Finance Officer
Message from the Finance Officer
I wish to inform the general public that Ugenya Technical and Vocational College is committed to the Kenyan Government Vision 2030 by ensuring that the Technical skills gap in the Market is curbed.
Taking note of the turf economic times, the Board of Governors of Ugenya Technical and Vocational College has created an enabling environment for the less fortunate students to get equal Training opportunities to help them realize their dream by allowing the students to pay fees in bits to completion. This is done with strict adherence to the Government regulations and guidelines on fees payment methods. We assist our students to apply for HELB Loan, KUCCPS, Bursaries and any other funds where necessary for ease of fees payment and students up-keep. Currently our Annual fee is kshs. 56,420.00 (Fifty Six Thousand Four Hundred and Twenty Shillings Only) as indicated in our Fees Structure.
At Ugenya Technical and Vocational College, prudent financial management is key and this has been achieved through compliance with the Public Finance Management Acts and Regulations, International Public Sector Accounting Standards, Mwongozo, Finance Manuals and establishment of necessary Accounting departments for checks and balances. The Ethics and Anti-corruption committee is also in place to investigate and address the public complains that may arise from the public.
To manage the Technical training challenges due to lack of resources, our college has embarked on serious production Units like ploughing, harrowing and planting services using the state of the art college tractors donated by the Ministry of Education to boost our financial capabilities.
In the foregoing, we encourage students with fees problems to join Ugenya Technical and Vocational College for we have answers to their problems.