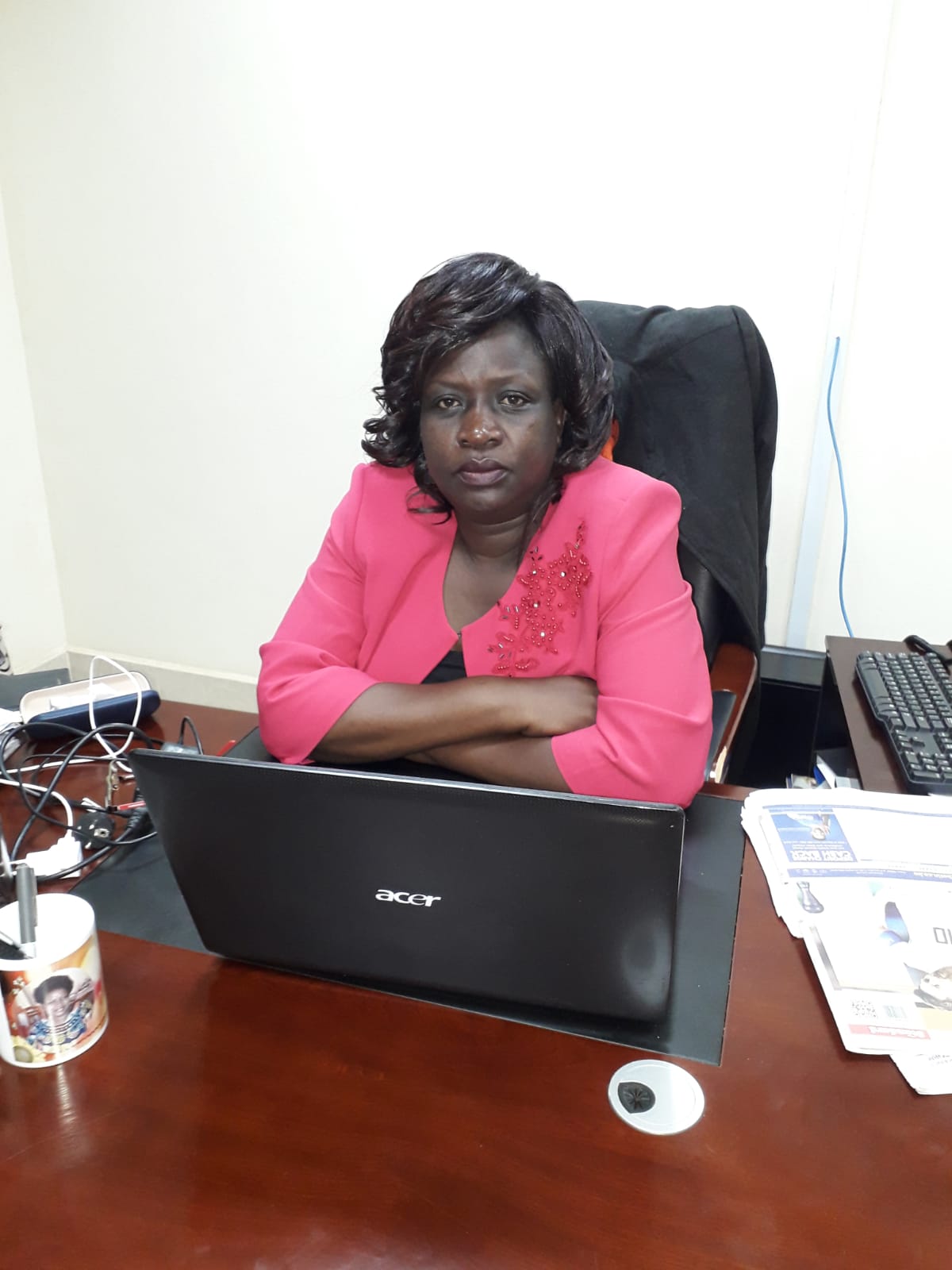 Mrs. Elizabeth Okullu
The Principal
Message from the Principal
I would like to take this opportunity to welcome you all to Ugenya Technical and Vocational College. This is one of the fast growing technical and vocational colleges within the Western Region which offers creative and innovative courses.

The core driving force at Ugenya TVC is to produce mid-level profession and technologists who can devote themselves to a national development through the dissemination of technical knowledge in every field of society.
As a college we operate an open door policy where we engage all trainees at all times in defined forum as well as non-planned fora, we do this to avoid creating unnecessary distance between the trainees on one side and management or trainers or the administration on the other one side.

I would like to ask parents and sponsors to take advantage of the opportunities that are available to their sons and daughters; today the government has enabled the access to HELB loans and also provided a capitation of sh 30,000 per trainee in TVET institutions, which is a unique opportunity.
The notion that the trainees who join TVET institutions may be missing an aspect of life or may not be those that are required by the labour market is far from the truth and the reality is that the industry requires more of the trainees who graduate from TVET institutions.

The specialized courses offered here are on full time in six academic departments namely Mechanical and Agricultural Engineering, Electrical Engineering, Building and Civil Engineering, Agriculture & Food Science Technology, Business and Liberal Studies and Information Communication Technology Department.

The Board of Management operating under the Ministry of Education State Department for Vocational and Technical Training to govern the institution.
The internal administrative structure is organized as follows:
1. The Principal / BOG Secretary
2. The Deputy Principal / Chairperson Academic Committee
3. The Registrar
4. The Dean of Students
5. Heads of Departments
6. Heads of Sections.